Commercial EVSE
Become A Destination!
Are you a local Sacramento area business or employer that is considering adding an electric vehicle charging solution? Let us help!
Learn More
Contact Us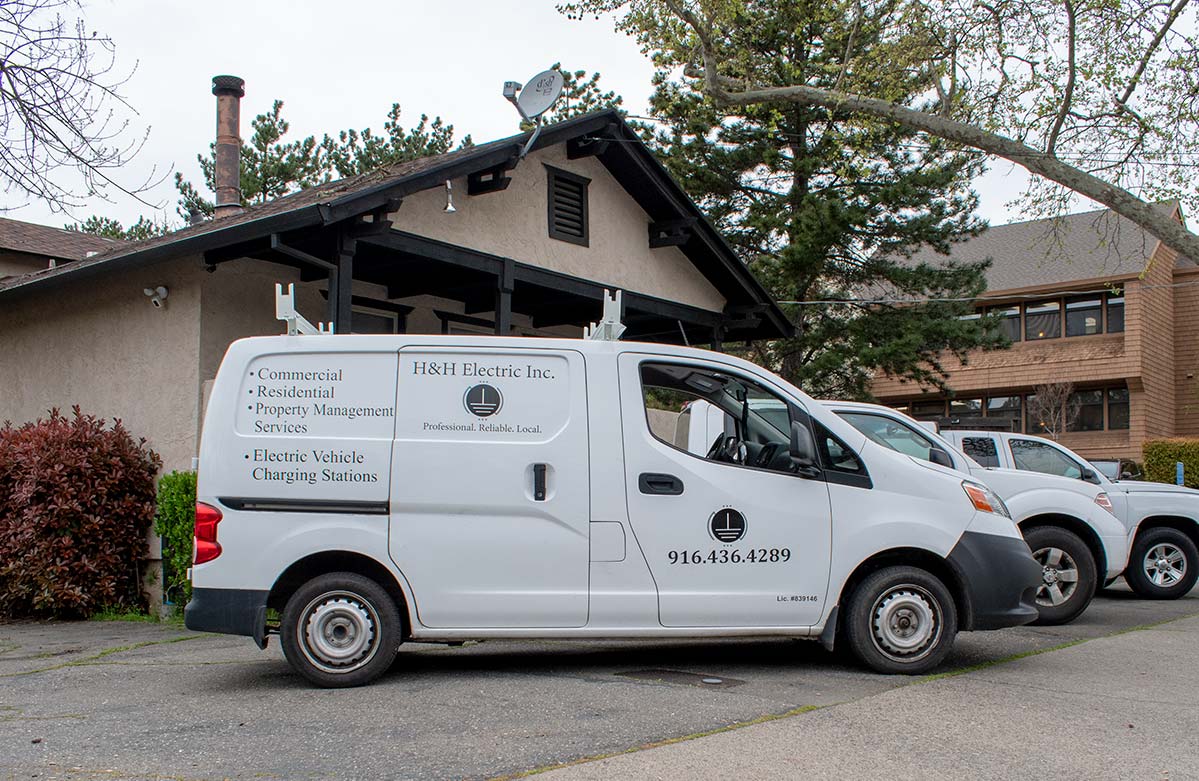 Many current and potential EV drivers have expressed "Range Anxiety", or the fear that when away from home they may run out of charge, or not know where to plug in for their next charge. A major part of overcoming Range Anxiety is the creation of accessible and visible charging stations located in areas that drivers already frequent.
When public charging stations are installed at shopping centers and restaurants they become magnets for new business! The growing market of PEV drivers – from out of town and local areas – will stop to shop in your community or destination while waiting for their car to charge.
You have options:
So what do you install? In some situations, a simple dedicated NEMA 14-50 outlet is all that is required to allow a customer or client utilize their own charging cord. In others, a dedicated commercial EVSE "charging station" with a J1772 connector would be the better choice. Contact Us today and we can help you sort out the best options for your situation and location.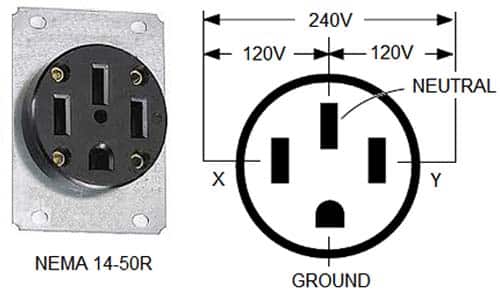 A simple NEMA 14-50 outlet placed in a prime location in your parking lot is by far the least expensive option for a public electric vehicle charging solution.
This is a perfect solution for an office building or other employers where the driver can expect to be parked for several hours, and won't mind bringing along their own charger cord to access your equipment.
A NEMA 14-50 outlet is also a great solution for a small B&B or apartment community to offer charging to guests and residents.
For a more robust and easy to use solution for your customers, clients or residents, a level 2 EVSE charging station is the ticket.
Coupled with a dedicated parking space, this solution tells everyone that you are serious about customer service and sustaining the environment.
This is a simple solution for customers, as they do not need to bring along equipment to pick up a charge. A level 2 charger such as this Clipper Creek HSC-40 (pictured) can charge all current PEV's including Tesla (with adapter).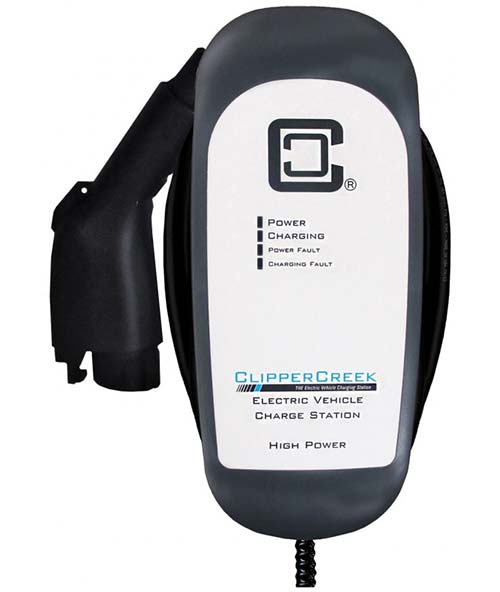 "Nick will be my first call for any electrical issues in my future. He returned my call promptly, arrived on time and gave me a frank evaluation of my home's system. Personable, professional and knowledgeable."
"We had just a few badly needed updates and electrical repairs in two rooms in our house. Not a big job – but still a bit beyond our abilities. We called a few places for quotes. Nick at H&H got back to us quickly. While it took a bit of back and forth to get him to the house for the quote, once he arrived, he was professional, polite and thorough. We set a time for the work. He arrived with a crew of two – got them started and departed. The guys were very polite; worked quickly; finished the job in the time promised; and cleaned up after themselves. Nick returned to check on them and also at the end of the job. We required just a bit of finishing drywall/sheetrock work, and Nick was able to suggest a guy for that as well. We are very pleased with the work and with everyone at H&H Electric. We would not hesitate to use them again or to recommend them to others."
"This is a long overdue review for Nick, the owner of H & H Electric. I am a Realtor and I have been using Nick for over 10 years to do inspections and repairs, both minor and major. In the beginning, we had to run his bids thru asset managers for foreclosure properties we managed, and they never hesitated on the cost. He has always shown up on time and worked very well with all our clients. Personally, I would never question his knowledge and expertise. He and his employees really know what they are doing. He will always take the time to explain an issue in layman terms, so our clients understand the problem. Because of the nature of our business, we have dealt with so many service personnel over the years and frankly, if they are not serving our clients well, I move on. When it comes to Nick, I can honestly say and would stake my reputation on this, he is always honest and never tries to do a repair or upgrade that is not necessary and knows what he is doing. Great honest, reasonably priced service personnel are hard to come by today. You will not be disappointed if you hire Nick of H & H Electric out for any of your electric needs."
Get in touch with us anytime to request a quote or discuss your project.
10417 Fair Oaks Blvd
Fair Oaks, CA 95628